Nike Professional Sports Basketball Camp is run at Caldwell College in Caldwell New Jersey for kids aged 10-18. It is a 6 week program that starts on June 28th and ends on August 6th. The camp week starts at 12 noon on Sunday and ends at 4pm on Thursday.
NPSBC is directed by Ken Webb, head coach of Asker Aliens which play in Norway's top league (BLNO). This will be his 30th summer directing the camp. NPSBC is dedicated to helping campers improve their skills through it "Fundamentals First" approach. Based on the "teaching to understand" philosophy.
A normal day at the camp
The camp day starts at 8am with breakfast and ends at 10pm with lights out. Campers will spend between 8-10 hours per day in the gym. With 70% of the time dedicated to helping them improve their basketball fundamentals. The other 30% is dedicated to team play and various competitions.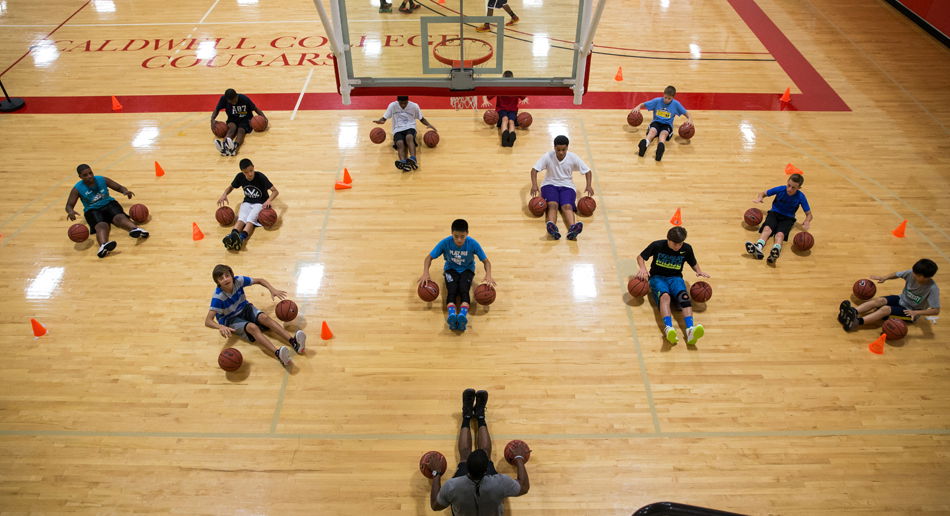 Coaches and assistants
NPSBC staff consist of current and ex college players, European players and high school and college coaches. There is a full time trainer on staff 24 hours a day. The trainer is responsible for the health and treatment of campers if any injuries occur.
Other activities
For campers staying more than 1 week there are activities on the off days. Trips to water parks, amusement parks, shopping, WNBA games and other activities. With over 50% of our campers coming from outside the USA we are set up to help, from airport pickups to airport drop offs. Our goal is to give our International camper a great experience.
Do you want to know more about this camp?
For more info on NPSBC you can go to the website www.psccamps.com and click on the Caldwell College location. (https://www.ussportscamps.com/basketball/nike/nike-pro-sports-basketball-camp-caldwell-college)
Or you can contact Ken Webb by email: coachkenwebb@hotmail.com
Reviews: